Contract chairs: the importance of a
comfortable seat to safeguard our health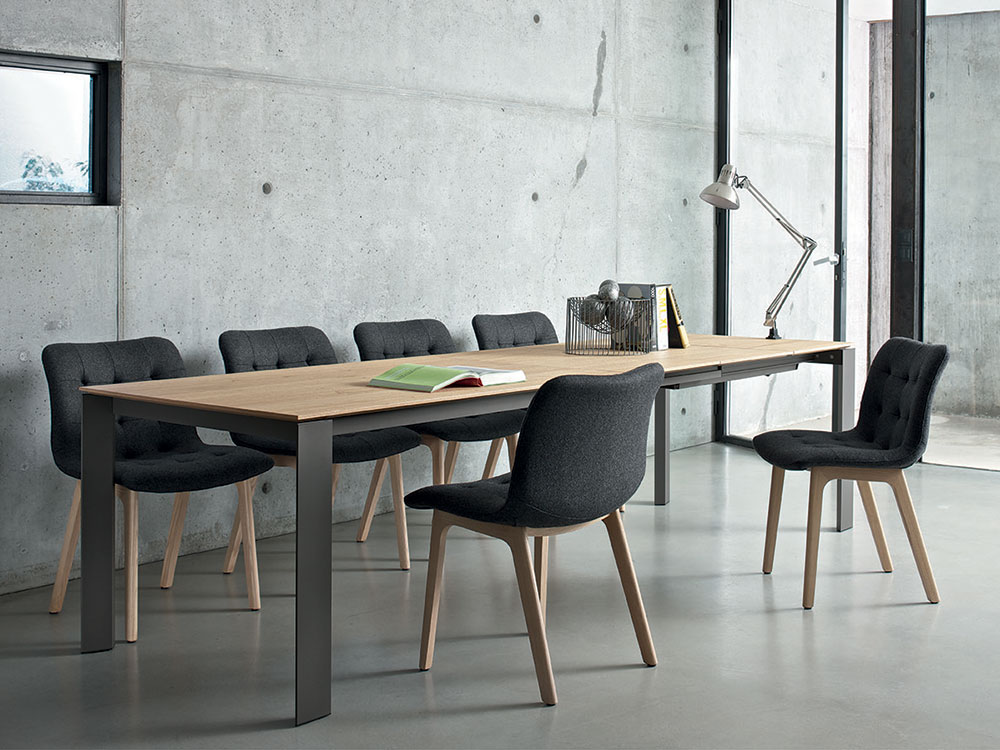 How to choose upholstered, comfortable and design contract chairs to furnish studios and offices
Well-finished contract furniture plays an important role in any type of business, including offices and professional studios. In particular, seats that are beautiful to look at and comfortable to use can make the difference for those who live in those environments day after day. From the individual workstation to the meeting room, how to choose the most suitable contract chairs? In addition to the style of furniture that you want to follow, the aspect to start with is that of functionality and the type of use that will be made of it. How much time do you spend seated? Do you move or get up often, perhaps to retrieve files or documents in the archives? What space is available? After answering these questions, it will be easier to choose between upholstered contract chairs or not, with a wooden or metal frame, with wheels and armrests or not, and so on.
Upholstered contract chairs
The padding is a fundamental aspect for contract office chairs: it serves to make the seat comfortable even after several hours and to offer the right support to the body of those who sit.
The Seventy chair combines practicality with a harmonious design with essential and rounded lines. The seat is made up of an enveloping padded monocoque for greater comfort, available with leather or ecological leather upholstery and in a wide range of colors, including different neutral shades such as sand, hazelnut and light gray or anthracite, ideal for professional environments. The slender central structure in chromed steel, then, makes it easy to move around the table to adapt to the different needs on the agenda.
More particular and almost futuristic are the lines of the Hisa chair, whose sturdy structure in lacquered steel is combined with a padded seat that can be upholstered in soft and pleasant to the touch materials such as, in this case, waterproof nubuck. Nubuk for the office? Yes, in the water and stain resistant version proposed by Bontempi Casa: in the event of ink stains, simply dab gently with a cloth moistened with alcohol, turning it so that only the clean part comes into contact with the stain, and the chair will be as good as new.
Contract wooden chairs
An alternative to the classic office chairs with metal structure is represented by wooden contract chairs, especially suitable for offices and professional studios located in historic buildings for which you want to maintain a classic style of furniture more in line with the context.
Kuga is a particularly versatile model among the seats in the Bontempi Casa catalog. In fact, it is available in different variants, including one with a solid and generous structure in walnut or oak. Also in this case, then, the seat is padded to be more comfortable, while the quilt-effect workmanship makes it sophisticated and suitable even for the most formal environments. It goes perfectly with large desks, perhaps to furnish a meeting room.
When furnishing offices and professional studios, choosing quality, beautiful and functional contract chairs is an investment that pays off over time, helping to make the work environment more pleasant and comfortable for everyone.